"Lost in Time" Crochet Workshop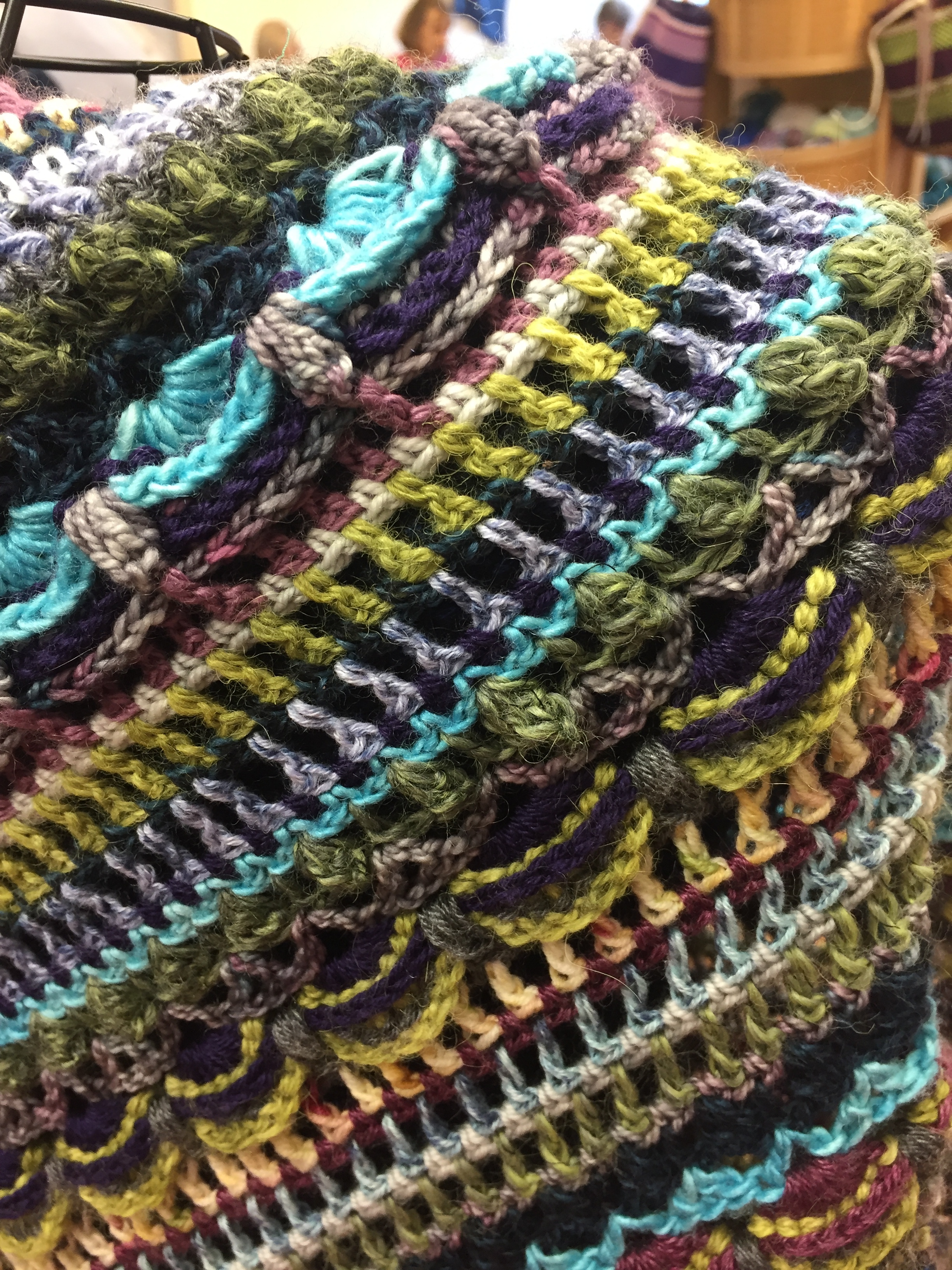 We will be offering a workshop to learn some new crochet stitches while making this gorgeous shawl. You must already know how to make a single and double crochet, so brush up on those skills before the workshop.
The pattern for "Lost in Time" is available FREE on Ravelry, so have that printed and ready to bring to class. You can find it HERE.
You'll also need a size F or G hook and 1000 yds of fingering yarn in a variety of colors, so dig into that stash and see what you have! If you need more yarn to fill in the gaps, stop by the shop before the day of your class so you are ready to get started when we begin.
We are offering two seperate workshops:
Saturday Sept. 8, 1:00-3:00 p.m. and Thursday Sept. 20, 9:00-11:00 a.m.
Cost of the class is $15 - Call or stop by the shop to sign up: 616-891-2406